Find tenants
More enquiries, lower cost
Having a choice of tenants is the first step to finding good ones. myRent maximises your enquiries by listing your property on NZ's biggest property websites.
Where do the enquiries come from?
Don't miss out on the tenant you are looking for by listing on only one website. Upgrading makes sure your listing appears on all the big property sites and in front of more potential tenants.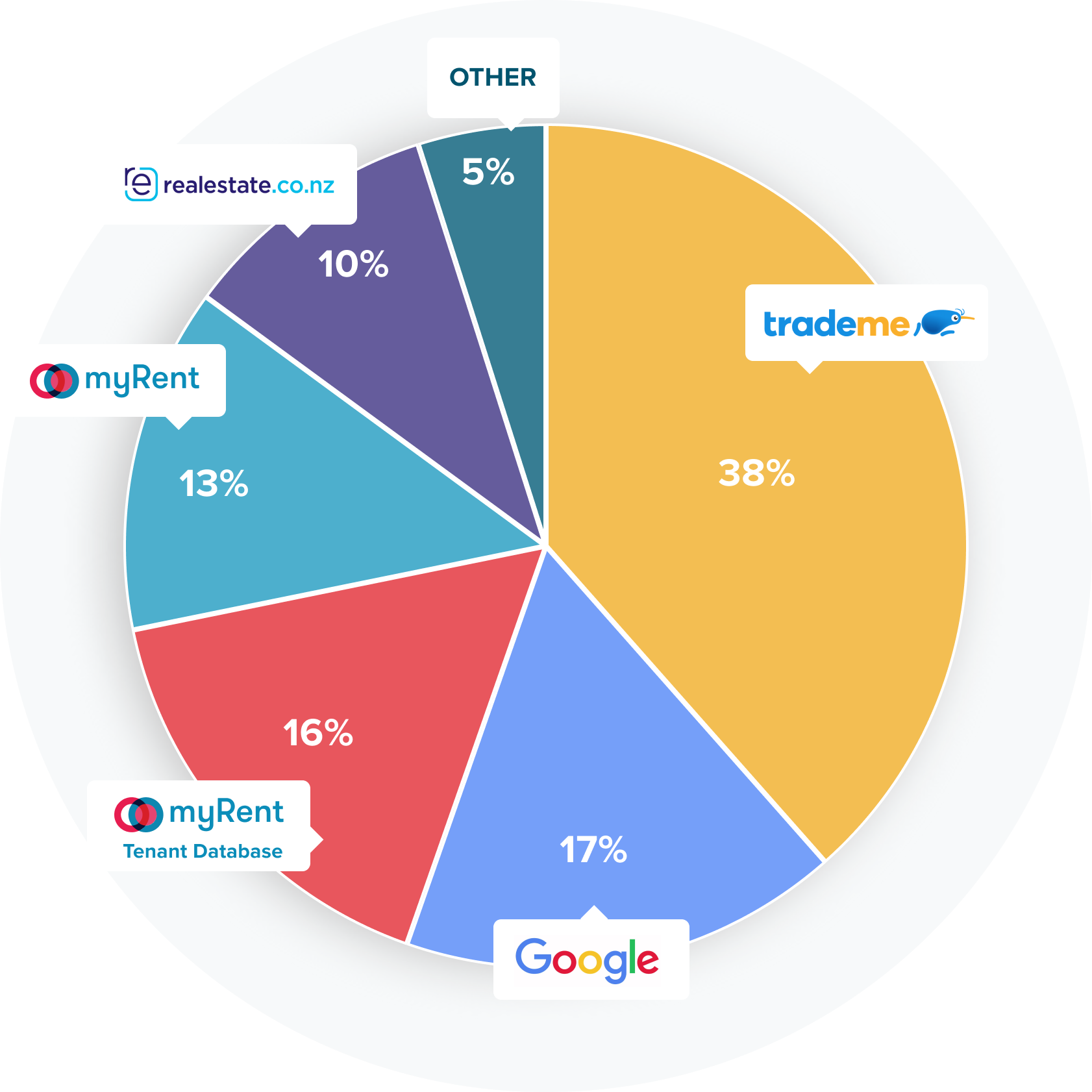 Easy enquiry management
myRent delivers your enquiries via email and to your myRent dashboard. By having enquiries from all websites in one place you stay organised which makes scheduling viewings a breeze.
Keep your enquiries organised
Set the status of each enquiry and add notes of phone conversations, viewings or other communication so you don't loose those important details when it comes to decision time.
Not quite ready to sign up?
Subscribe to our free newsletter. We'll keep you up to date on all things myRent, important tenancy law changes, and new tips on maximising your returns.
FAQs
Do tenants receive my contact details?

Your contact details are kept private at all times and enquiries are sent to the email address you registered with us. When replying to tenants through myRent, your details remain private. You can, of course, choose to share your email or phone number with applicants directly if you wish.
Do I need to be a hands-on landlord?

Absolutely not. When landlords meet tenants a certain level of reality or trust is built and tenants are more likely to treat you as an individual rather than a role. Some landlords build quite close connections to their tenant over time and some do not.