Property management
Simplifying tenancy bills
Collecting bill payments from tenants doesn't have to take up your time. We've used technology to simplify the process.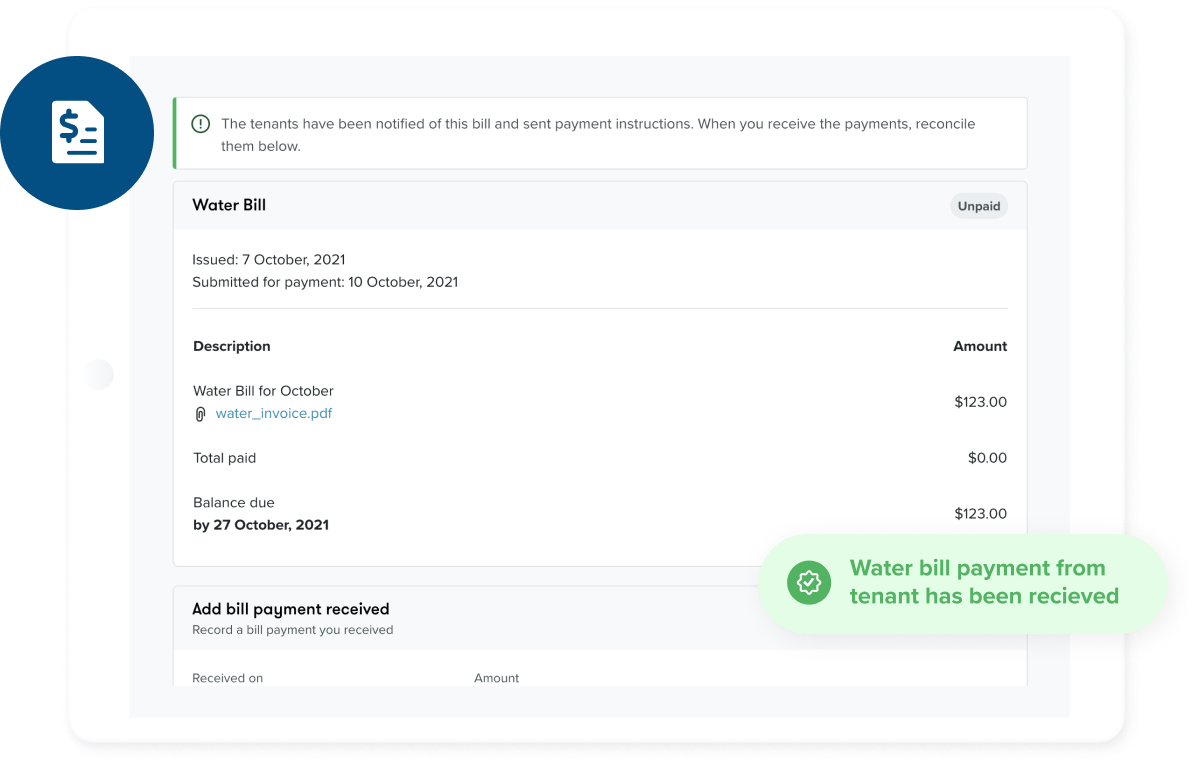 Stay organised
The easiest way to invoice tenants
myRent makes it easy for your to bill tenants for any utilities exclusively attributed to their use. It only takes a minute to set up a bill, and it is automatically delivered to all the tenants. We keep everyone in the loop with reminders and notifications along the way.
Complete overview
Stay organised
Track all the outstanding bills and access a complete payment history from your myRent dashboard. All the invoices are automatically reconciled in your Expense Tracker to provide better visibility and simplify end of year reporting.
Online payments
Go Hands-Free
Using our Hands-Free service? myRent will look after the bills for you. We send payment reminders and overdue notices, chase arrears and provide tenants with alternative ways to pay your bills online with debit or credit card.
Try now with a risk-free 2 month trial
$10/month once trial ends. No contract, so you can leave anytime.
Speak to someone from our team
We're here and happy to answer any questions, give you a live demo of myRent or help you set up your tenancy.
9am - 5pm Monday through Friday
Our current response time is about 90 minutes
Not quite ready to sign up?
Subscribe to our free newsletter. We'll keep you up to date on all things myRent, important tenancy law changes, and new tips on maximising your returns.